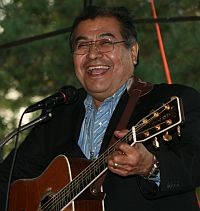 We remember the life and ministry of James Moses
As you read on our "Faces & Places" page, long serving NCEM Governing Board member James Moses passed away on March 14 at the age of 61.
His association with our Mission really began when he was a boy growing up in Moose Factory, Ontario. He was a buddy of David Taylor, son of NCEM missionaries Doug & Anne Taylor, who had moved to serve there in 1960.
A few years ago, at one of our annual NCEM staff conferences, James shared with us about his early Christian life and introduction to ministry. Here's an excerpt from his talk: