Ministry in the Maritimes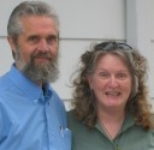 Phil Welch's mind and heart were never far from a project he took on – writing a history of evangelical outreach among Maritime First Nations.
He's collected numerous reports of opportunities and challenges of those involved as early as the 1800s, and of NCEMers and others who've followed.
Underneath it all has been the question: Why has the Light of Christ's love been so long in reaching Canada's Maritime First Peoples?
Here is an excerpt (adapted) from "Late Dawn":