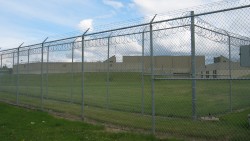 NCEM in Prison Ministry
Mark Dana tells about "John," a fellow from a northern Native community he met at the correctional centre. John professed faith in Christ and met regularly with Mark during his incarceration. They developed a friendship that has continued after John's release and return home. John is involved in his church, and has invited the Danas up for visits. "It's opened many doors for ministry in the Cree community," says Mark.
We may call it NCEM "prison" ministry but, like this story, it's really not just about what takes place behind the walls. It's also about ministry after release, ministry to families, to victims, to prison staff … it's about ministry to people!