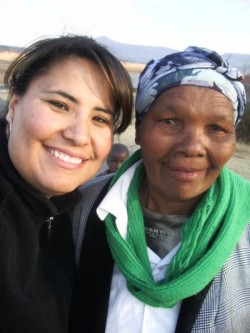 Going Beyond with Dione Lacendre
Our NCEM mandate — our reason for existing — really goes past Canada's borders. First Nations Christians have great potential for reaching not only their own people, but the world beyond.
Dione Lacendre is a 1998 grad of our Key-Way-Tin Bible Institute. After serving with us for awhile at Big River (SK), then with Door of Hope (Meadow Lake), she joined WEC International in 2006. She recently took time from her busy ministry at Melusi Christian Community in Dundee, South Africa to share with Northern Lights readers.