Most of the following books are written by Native Christian leaders and by those serving in Christian ministry to Native North Americans. Others are included because of their relevant content.
A Word of Hope for my Aboriginal People
9781896968773 — $15.00
What does it mean to be Aboriginal and Christian? Parry Stelter (Metis-Cree), originally from Alexander First Nation in north-central Alberta, responds with care and concern, looking to the authoritative truth of God's Word.
Stelter offers a well-researched guide that is academically sound, and also reaches deeply into his own experience of cultural identity.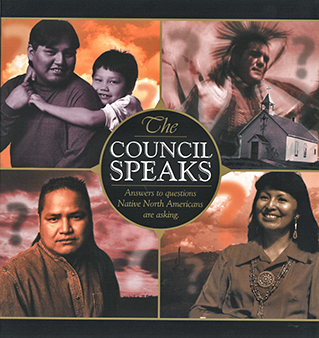 The Council Speaks

9780920379172 — $8.48
Answers to questions Native North Americans are asking. The Council Speaks about life, tradition, culture, and practical issues in response to questions asked by readers of Indian Life Newspaper. Topics include: Dealing with pain; Family Life; Culture and Religion; Christianity; the Christian Life; and the Native Church.
The following books by Bill Jackson: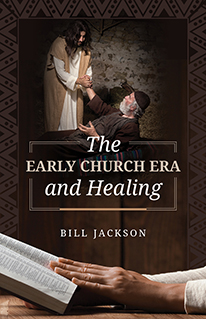 NEW!
The Early Church Era and Healing
9781896968865 — $3.50
"The doctrine of healing and the practice of it have always been a bit of a challenge to many believers," writes Bill Jackson. "There are many who seek for healing, but not always in the way Scripture tells us to."
In this booklet Bill points out the importance of sticking to the Word of God, as he clarifies a subject that is often misunderstood.
Bill includes the story of God's hand in his own physical healing, but reminds us that our physical health is just part of something much more important.
We Sailed to America Before Columbus
9781896968711 — $3.50
Theories abound as to how the Indigenous Peoples came to be in North and South America. Was it by way of Alaska and the Bering Strait, or other land bridges? Was it by boat?
Interestingly, it's not a question at all for many North American Indigenous people. "We've always been here" is the thinking of many.
But is that true? And what about the deeper question: "Are we all part of Adam's race?"
"The Scriptures do give us some answers concerning these very important matters," says Cree author, Bill Jackson. "I believe the First Nations people need to see that God has included us in His plan, as well as the other nations of the world."
Baptism & Communion:
Based on the Word of God
9781896968570 — $3.50
Two practices greatly misunderstood and misused. Native pastor Bill Jackson takes us back to the Bible to discover Jesus' original intent.
Firm Foundations for Families
9781896968421 — $7.02
Issues facing First Nations families are dealt with using Scripture to show God's plan for the family.
Scripture and Traditional Religion
9781896968589 — $3.50
Native pastor, Bill Jackson (Cree), alerts readers to the dangerous deception now being taught under the guise of culture.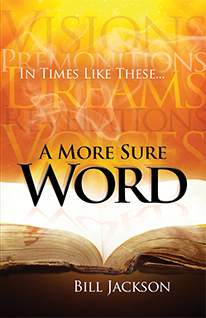 A More Sure Word
0920731589 — $3.50
Addresses the topics of: premonitions, visions, dreams, being "slain in the Spirit," voices … and how we must rely on God's written Word.
Suicide and Then
1896968112 — $3.50
Suicide — a sobering reality in many Native communities. The reader is directed to hope for living.
God and the First Nations
9780920731932 — $3.50
Language, culture, religion, racial prejudice — some of the topics discussed … and God's plan for First Nations.
Look for As Long As The Rivers Run by Bill Jackson in the Life Story Books section.
The Grieving Indian
9780920379073 — $6.73
A book about the root causes of alcoholism and how to deal with them. It gives help and hope to those who are caught in substance abuse and those who work with them.
The Grieving Indian Workbook
0920731600 — $3.33
Designed as a guide and discussion manual to go along with The Grieving Indian book. Can be used for individual or group studies.
Does The Owl Still Call Your Name?
9780920379189 — $8.02
Going beneath the surface of human behaviour, eight social crises are covered providing information, personal stories, and contacts for help.
The Conquering Indian
9780920379134 — $9.00
A collection of 70 personal stories of Native people who found Jesus Christ to be the One who set them free from the problems in their lives.
The Conquering Indian — Volume 2
9780920379356 — $9.00
This second volume contains unusual and amazing stories of how Jesus set people free from destructive habits, restored marriages and brought healing to hurting people.
Whiteman's Gospel
9780920379127 — $15.00
The author, Craig Smith (Chippewa), examines Christianity and how it has affected Native Americans. His experience has led him to believe that change is desperately needed in both Native and church communities.
Stories from the Elders
DV1011 — $3.50
Stories heard from Native elders that will help teach families the way to live and to remember lessons about the power of God. Published by NAIM Ministries.
Wisdom From the Elders
9780920379301 — $5.87
Short stories on a variety of topics with Scriptural applications and lessons.
Resolving Cultural Questions in the Native Church
3556 — $2.00
The use of cultural objects and practices in Christian worship has polarized First Nations believers. Here's an approach that will bring harmony and deeper faith!
Growing as a Father
9780920379325 — $10.00
A unique book which will restore Native men to the proud heritage they once were as leaders and caregivers for their families. From Indian Life books. By David Hertzler.
Hope for the Hurting
9780920379493 — $4.95
Howard Jolly explains how sexual abuse has damaged and destroyed many lives. He calls the victims of sexual abuse "the walking wounded." He also explains how God can heal wounded hearts.
When Trust Is Broken

9780920379486 — $4.95
This booklet, written by Dr. Dan Allender, is filled with hope and help for those who have been sexually abused. Finding healing can be a painful process, but in reality, it is even more painful to refuse to admit that there is a problem.

Going and Growing Through Grief

978223 — $20.00
By Dr. Joseph Jolly. Written to educate people about the factors involved in the grieving process and providing practical suggestions to help people work through and cope with their grief.
Out Of The Devil's Snare
1896968120 — $3.50
Authors Phil DuFrene and L.W. Elford discuss how our Enemy tries to snare people, and how to get out of those snares.
More Light for the Trail
A1896968163A — $3.50
Over 80 devotionals written by Native Christians.
Legends of the Trail
3498 — $7.00
Inspiration from Indian stories, proverbs and psalms.
Family Life in Pictures
BK1001 — $5.00
This book encourages husbands and wives to enrich their marriage and family life through Bible-based guidelines.
Whom Resist
009207314651 — $3.50
Discusses the need of resisting our adversary, the devil. By F.J. Perryman.
God is for the Alcoholic
9780802432841 — $18.98
In this revised edition, you can read sections on understanding alcoholism, ways to help the alcoholic, and ways the alcoholic can help himself. By Jerry Dunn.