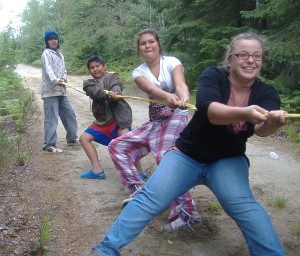 Welcome to our page!
Kwayakotage is somewhat unique among Bible camps. We are a "mobile" camp — setting up and running our programs near First Nations communities in Quebec.
Please write or call us to find out which communities we will serve this summer.
And ask how you can get involved.
2019 Dates
KIDS CAMP
July 8-12
TEEN CANOE TRIP
July 13-15
For more information, contact:
Martin & Naomi Tetreault
773 Rue Dufferin
Stanstead, QC  J0B 3E0
Phone: 819-704-0579
e-mail: martin.rep@live.ca