Welcome To Our Site

We're an interdenominational ministry seeking to fulfill the Great Commission of Jesus Christ among and in partnership with the Aboriginal Peoples of Canada.
Our Vision: by faith to establish strong indigenous multiplying churches.
We hope our web site helps give you a glimpse of who we are and what we do. Please don't hesitate to contact us.
Art Wanuch
NCEM Governing Board

FirstStory Ministries is a new church multiplying action plan we're excited about! It's a ministry of Ethnos Canada working in cooperation with NCEM. Click the above link and find out more!
Donate
Help bring the Good News to Canada's First Peoples!
Just a Minute!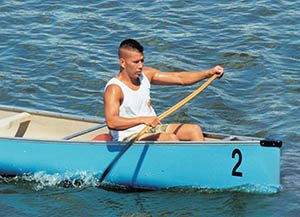 Every year Albert & Barb Heal anticipate a special journey by air with one of our Mission's Cessnas.
The timing of the trips, the Heals know well, is subject to weather and other factors…
Keep reading to find out more about NCEM's "Minute-Man" in action.
Read about it in our latest Northern Lights magazine online.
and read more stories

On Tribal Trails in November

Stephanie Bullshields tells how drugs and alcohol trapped her until a pastor showed her how Jesus loves her. The desire for alcohol and drugs was defeated, and now she is pursuing training in law to help Aboriginal people in court.
David Dunn explains how the nation of Israel's dispersions were judgment for their disobedience to God. But there is a way to be reconciled to God — for them and for each one of us! In part 2, David shows how God made Israel a "showcase" to the other nations that there is only one God.
Huron Claus discusses what the Bible says about a person's identity. As a First Nations person, he connects these thoughts to his own people and culture.
Watch online now, or check our television broadcast schedule.