Welcome To Our Site

We're an interdenominational ministry seeking to fulfill the Great Commission of Jesus Christ among and in partnership with the Aboriginal Peoples of Canada.
Our Vision: by faith to establish strong indigenous multiplying churches.
We hope our web site helps give you a glimpse of who we are and what we do. Please don't hesitate to contact us.
Art Wanuch
NCEM Governing Board

FirstStory Ministries is a new church multiplying action plan we're excited about! It's a ministry of Ethnos Canada working in cooperation with NCEM. Click the above link and find out more!
Donate
Help bring the Good News to Canada's First Peoples!
Significant Effects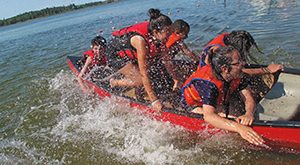 Read how seemingly insignificant events led to significant effects.
"As missionaries we had got used to being referred to as 'devils,' so to be called family was unexpected!" writes Tim Gradin.
Read about it in our latest Northern Lights magazine online.
and read more stories
Calling from Manitoba, our Saskatchewan missionary's BC friend's phone number was on this Yukon woman's partner's phone!

On Tribal Trails in September

Elizabeth Garcia was impressed with the peace she observed in the missionaries and local believers on her Reserve. She remembers when she first realized what it means to be "saved by grace."
Gary Parker is a biologist and paleontologist. He tells how he came to believe in Jesus Christ and convinced that the Bible's creation account is true.
Not everyone likes change, but when God does the changing, it is for our benefit. Bill Jackson explains.
When Robyn Keepness's mother died of kidney failure, Robyn rebelled against God, using drugs to numb her pain. In a detox program, she finally surrendered to God who freed her from sin and addictions.
Watch online now, or check out our television broadcast schedule.