Welcome To Our Site

We're an interdenominational ministry seeking to fulfill the Great Commission of Jesus Christ among and in partnership with the Aboriginal Peoples of Canada.
Our Vision: by faith to establish strong indigenous multiplying churches.
We hope our web site helps give you a glimpse of who we are and what we do. Please don't hesitate to contact us.
Art Wanuch
NCEM Governing Board

FirstStory Ministries is a new church multiplying action plan we're excited about! It's a ministry of Ethnos Canada working in cooperation with NCEM. Click the above link and find out more!
Donate
Help bring the Good News to Canada's First Peoples!
Just a Minute!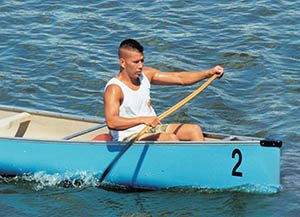 Every year Albert & Barb Heal anticipate a special journey by air with one of our Mission's Cessnas.
The timing of the trips, the Heals know well, is subject to weather and other factors…
Keep reading to find out more about NCEM's "Minute-Man" in action.
Read about it in our latest Northern Lights magazine online.
and read more stories

On Tribal Trails in January

Huron Claus talks about his own family and how Jesus is the power source for godly relationships.
Robyn Keepness tells about losing her mother and, as a result, rebelling against God and moving to Vancouver's drug scene. She eventually called out to God who freed her from her addiction and depression. Also on this program, Fred Evans reminds us that life is short and that we need to turn to Christ before it's too late.
Gary Parker explains the correlation between time, speed and gravity, and how it fits into God's creation. He challenges viewers to realize not just "what" they believe, but also "Who" they need to believe.
Bill Jackson uses a jigsaw puzzle as an illustration to show how to study the Bible and live the Christian life.
Watch online now, or check our television broadcast schedule.