Welcome To Our Site

We're an interdenominational ministry seeking to fulfill the Great Commission of Jesus Christ among and in partnership with the Aboriginal Peoples of Canada.
Our Vision: by faith to establish strong indigenous multiplying churches.
We hope our web site helps give you a glimpse of who we are and what we do. Please don't hesitate to contact us.
Art Wanuch
NCEM Governing Board

FirstStory Ministries is a new church multiplying action plan we're excited about! It's a ministry of Ethnos Canada working in cooperation with NCEM. Click the above link and find out more!
Donate
Help bring the Good News to Canada's First Peoples!
Significant Effects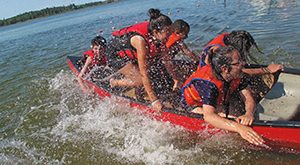 Read how seemingly insignificant events led to significant effects.
"As missionaries we had got used to being referred to as 'devils,' so to be called family was unexpected!" writes Tim Gradin.
Read about it in our latest Northern Lights magazine online.
and read more stories
Calling from Manitoba, our Saskatchewan missionary's BC friend's phone number was on this Yukon woman's partner's phone!

On Tribal Trails in October

Bill Sinclair teaches about the foundation of true peace. Robyn Keepness tells how she suffered from her wrong choices, but is now seeing God fulfill her childhood dreams.
Vivian Jack tells how, when her sister's life changed, it encouraged her to return to the Lord. Eddie Lindsey uses examples from Moses' life to answer the question: "After we've failed, will God use us again?"
Mariena Hackett grew up in an alcoholic home and, at age seven, was sent to a residential school. After many difficult years, she tells how she found help for her underlying issues, and committed herself to Christ.
Huron Claus challenges and encourages viewers to not be consumed with our "own world," but to ask God how He can use us in other people's lives.
Gary Parker explains through Scripture and science how the Creator of the universe made the earth special … because He cares for us human beings!
Watch online now, or check out our television broadcast schedule.