Welcome To Our Site

We're an interdenominational ministry seeking to fulfill the Great Commission of Jesus Christ among and in partnership with the Aboriginal Peoples of Canada.
Our Vision: by faith to establish strong indigenous multiplying churches.
We hope our web site helps give you a glimpse of who we are and what we do. Please don't hesitate to contact us.
Art Wanuch
NCEM Governing Board

FirstStory Ministries is a new church multiplying action plan we're excited about! It's a ministry of Ethnos Canada working in cooperation with NCEM. Click the above link and find out more!
Donate
Help bring the Good News to Canada's First Peoples!
Just a Minute!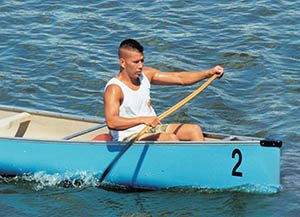 Every year Albert & Barb Heal anticipate a special journey by air with one of our Mission's Cessnas.
The timing of the trips, the Heals know well, is subject to weather and other factors…
Keep reading to find out more about NCEM's "Minute-Man" in action.
Read about it in our latest Northern Lights magazine online.
and read more stories

On Tribal Trails in December

Garett & Annette Alexcee tell how a relative introduced them to a Bible teaching church, and how they were mentored by mature Christians.
Mitch Richard's memories of Christmas as a child are not positive. He shares about growing up in a dysfunctional home. Years later, after time in prison, he took his cousin's advice and gave his life to Christ.
Happy Birthday, Jesus! Mostly through music, this program takes a look at Jesus's birth – how the real message of Christmas is about Jesus coming to earth to live among us. But there's more to the story!
Faran Steinhauer tells how God freed him from alcohol and drugs. Howard Jolly speaks about God's promise to be with us.
Ana Paulina Alba Trenado and Heather Hahn de Cabezas from Mexico, together with Florence Flett, talk about how the Indigenous Mexican people and the First Nations of Canada can both look to Jesus as "Hope for the Nations."
Watch online now, or check our television broadcast schedule.